Overhaul On Packaging Machinery
Details of This Project
A client recently contacted O'Leary Engineering as they wanted to extend the life of their machinery by 4-5 years. After discussing their requirements with the team, it was clear that the client required our team to undertake an overhaul at our workshop, which would increase the life of the machine.
Locations:

Cranswick Barnsley

Machine Type:

Multivac R530 – 2003

Work Type:

Thermoformer Refurbishment

Timing:

6 weeks for overhaul & 2 days for installation

Benefits:

Extends machines lifespan by 4-5 years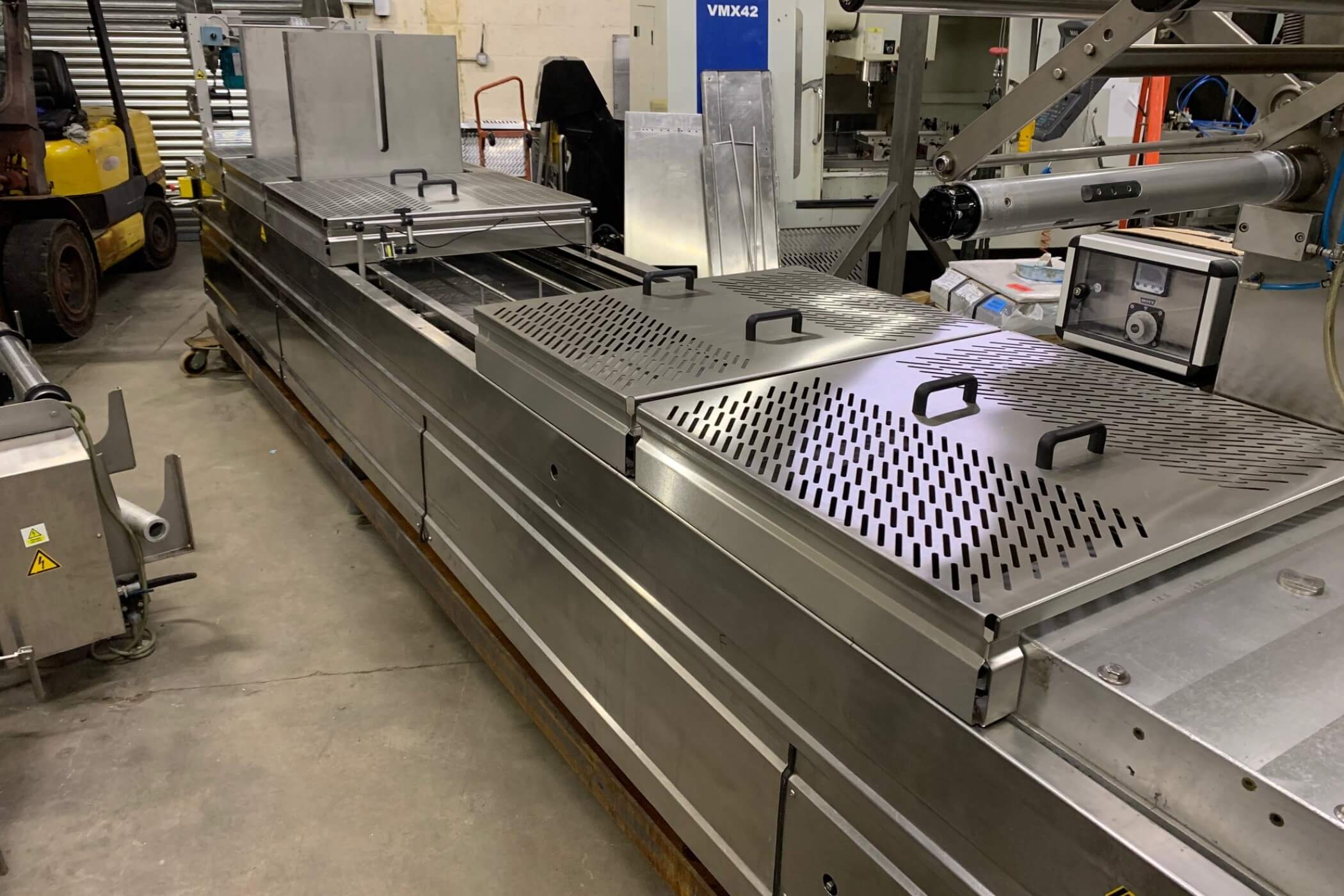 What O'Leary Engineering Did
To complete the work required for this project, the machine was taken from the premises and brought to our workshop for an overhaul, which is a service we provide to maintain packaging machines. This service is essential if the client wishes to prolong the life of their machines while reducing any downtime to their business. The maintenance that our team completes allows us to track performance and identify any issues that may cause serious problems in the future or impact the machine's longevity. During the overhaul, the following works were undertaken:
Forming and sealing plattern refurbishment (re-Teflon, replace heaters, gaskets, airbags, top hats, vacuum punches, upgrade to modified deflector plates)
Rewire
Re-pipe
Replaced valves
New circular cutter blades and anvils
New guards
Replaced chains for ones of better quality
New solid state heater relay's
Replaced all seals/ 'O' rings
The client was pleased with the results of our work and the efficiency of the service provided, and have decided to instruct us to work on two further machines to undertake an overhaul. Along with this, our team are also producing new tooling for one of their machines to allow our client to run a 2nd product down the line following a short changeover of parts.
Client Testimonial
"We have had one of our machines maintained by O'Leary Engineering for many years now and have always been pleased with their service. We asked them to complete work on other machinery, and they have done a great job at making sure it was completed quickly and efficiently so that downtime of our business was minimised."